25 Years of Competing Ideas
For 25 years, Wayne Chaneski has written about lean manufacturing, training and management issues related to manufacturing in his Modern Machine Shop column, "Competing Ideas." He retired and wrote his last installment of the column in 2020. Here is a collection of some favorite pieces from this column, just as they appeared in the magazine. Not just the graphic presentation, but also the physical size of Modern Machine Shop has changed during the years the column has run. We think you'll agree the insights about how to effectively manage and organize a small manufacturing facility or enterprise remain as timely as when they were first published. Enjoy.
Download this Collection today!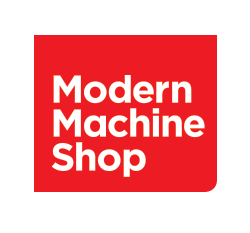 *Joining the Modern Machine Shop digital communities opts you in to email products and the print or digital version of Modern Machine Shop magazines (depends on qualification). You will receive a follow-up email allowing you to manage/update your subscriptions.
Included in this Collection
Successful Strategies for Small Manufacturers (July 1995)
A "Visual Workplace" Can Improve Your Productivity (January 2002)
Sometimes "Efficiency" May Not Be Efficient (May 2002)
Making 5S Stick in Your Shop (July 2004)
The Suggestion Box Syndrome (And a Better Alternative) (February 2006)
Sooner or Later We All Run into "Ed" (December 2006)
It's Not My Egg Roll! (May 2007)
The "Today Only" Meeting—The Tool to Getting Things Done (June 2007)
The Power of Checklists (January 2010)
Are We Communicating Effectively? (May 2013)
It's All About the Process (September 2014)
Setting Goals and Strategic Plans (August 2015)
Multitasking Exposed (April 2017)
Management, Simplified (July 2017)
Practical Lean (January 2018)
Increasing the Effectiveness of Your Training (July 2018)
Everyone Should Be a Waste Hunter (November 2018)
Some Thoughts on Conflict Resolution (February 2019)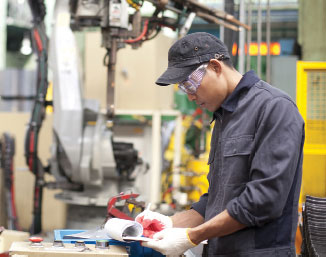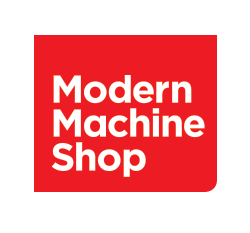 Modern Machine Shop is the leading publication and media brand in North America devoted to CNC machining. To report on the ways CNC machining technology is advancing and succeeding, our staff writers travel the world exploring the ways job shops, contract shops and captive operations use machining equipment, processes and strategies to become more effective and efficient. MMS combines unprecedented editorial access to manufacturing facilities with decades of experience to provide long-form content that is both insightful and impactful.
About Modern Machine Shop